If you want to be able to both trace and secure your goods, our page "RFID technology" will give you more information about other solutions.
You can also find our security labels on the page "Our products", where you'll also find in stock security labels that can be delivered under 72 hours.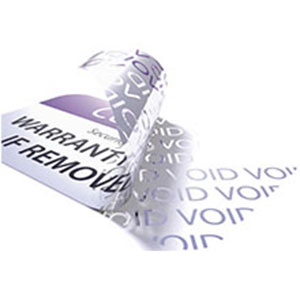 VOID and anti-counterfeiting labels
Thanks to hardly imitable devices, those stickers make it possible to differentiate genuine products from counterfeits. They guarantee the originality of the product. Some technologies we use to conceive these labels were directly inspired from the banknotes anti-theft system (a security hologram or a watermark for example).
Hardly reproducible and expensive, they help tell the genuine product from the counterfeit. Those non removable VOID labels can't be removed without being damaged. This tamper-proof feature is what made these labels so popular among the music and film industries, where DVDs and CDs are often counterfeited.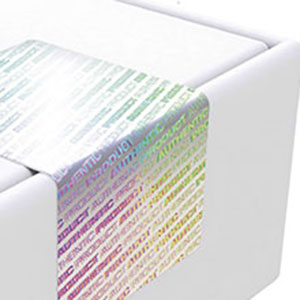 Anti-fraud traceability system
Thanks to sealing labels, it is also possible to make security seals. For instance, we can check whether a parcel was opened at any stage of the supply chain.
In a first application, because the label is not removable and very fragile, any attempt to open the box will completely destroy, or at least considerably damage the label, which enables the control at every step of the process.
In a second application, it's not the label that gets damaged; it's the box on which the label is stuck. Especially recommended for the pharmaceutical industry, you can find out more information on our page "Health / Pharmaceutical industry".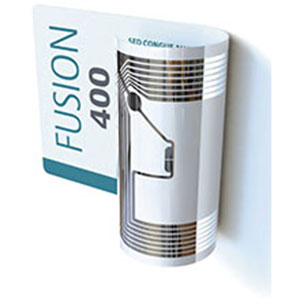 An unnoticeable and discrete anti-theft device
It is possible to conceal an RFID anti-theft system (radio frequency identification) within a label in order to improve security. Probably one of the safest ways to detect and avoid shoplifting!
This anti-fraud system is often concealed inside the barcode of a product. Besides being hardly noticeable, these labels are tear-proof, not removable and generally valued a lot by shops, since they guarantee a better safety and are user-friendly. If you would like to know more about RFID labels, you should visit our page "RFID technology"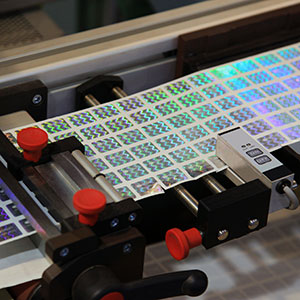 Holographic labels
To make sure your goods are perfectly safe, regardless of the industry you work in, Interfas provides holographic labels. The hologram can either be part of the label, or in a transparent adhesive film. It is then impossible to photocopy or scan a label. If you order a large amount of holographic labels, you can customise them.
Your logo or the name of your company can appear on the hologram.