Tamper-proof labels
Following the Falsified Medicines Directive (Directive 2011/62/EU), which was completed by the Commission Delegated Regulation (EU) 2016/161, we innovated: a safety label which adhesive mass was modified so that is would rip the drug package up. These labels are the best tamper-proof system, from the laboratory to the final customer and through pharmacies and drug stores.
Etiquette médicament
These labels are used to identify drugs prepared in hospitals or in pharmacies depending on pathologies – a colour classification system can be implemented. Packaging in rolls can save space. Interfas can print your variable data.
Security labels
They guarantee the origin of the product's manufacturing place. Beyond identification and traceability, authentication is a necessary guarantee in the health industry. That's why Interfas elaborated different security and tamper-proof technologies for its labels (for example, RFID labels and VOID labels).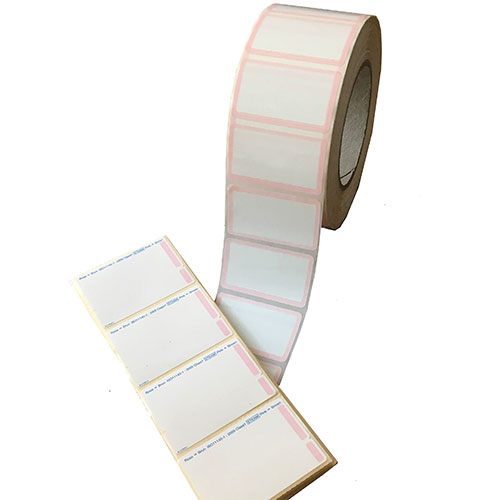 Sterilisation labels
If you are looking for a strong label which will resist going into an autoclave, we have the solution. Our double-sided coated labels will enable you to identify surgical instruments that undergo a sterilisation procedure but you will also be able to keep trace of it since there are smaller labels that can be detached.
Sample labels
These labels ensure an unfailing pharmaceutical labelling system. Interfas offers high quality labels to trace and secure your products. A full set of presentations is possible for these labels: velium or synthetic material, rolls, fan-folds or A4 sheets.
Quality control labels
Thanks to these labels, medical equipment can be controlled, sampled and conformity attested. They are time-saving labels when controlling the quality or when taking samples. Interfas can present you its range of quality labels!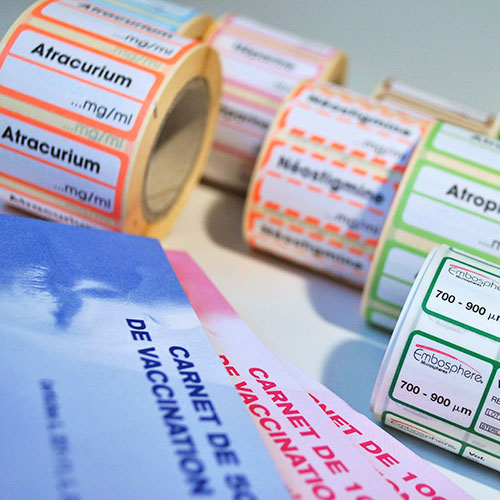 Packaging labels
They enable the identification of bottles and boxes of pharmaceutical products. The readability and the clarity of the labels are the key elements of this application. Whether you need dual labels or tear-proof labels, here at Interfas, health professionals will find adapted solutions that will meet their needs.