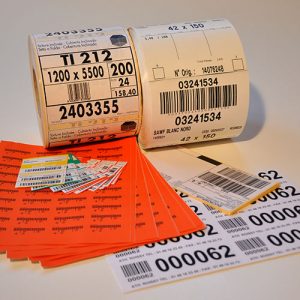 Pallet labels
They are the most used labels for logistics. This label can take different forms according to the tracked pallet: adhesive or non-adhesive, A4 or A5 formats, white or coloured, etc.
Besides efficient labels and innovative solutions, Interfas produces all Galia labels, including the ETI 9 label which is available in stock.
Shipping parcel labels
They optimise the management of your orders by identifying the parcels. The shipping label is often found with a removable part: one label for the preparatory delivery bill and one for the shipment. A correct parcel labelling can save considerable time. This application, available with any kind of print and specific cuts, will make the handling of goods easier.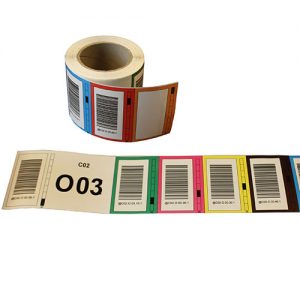 Rack labels
These labels have unique properties. The colour of the label, the reading distance or even the code orientation are as many settings that must be taken into account in order to get the best label for you. If you want more information, you should visit our page "Our products", section "barcodes labels".
Container labels
They certify identification, traceability and security, including in harsh environments. To make sure that the conveyance of the container is efficient, quick and that the risks linked to the transported substance are low, container labels must be clear and precise.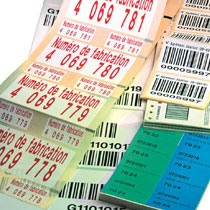 Inventory labels
Also called "double-sided coated" labels, they enable clear and precise identification of imbalance between your inventory list and your real stock.  With double-sided coating, the adhesive is an extremely important element and Interfas will be there to give you advice.
Interfas' logistics labels can all be printed with variable data. No more hesitation!
Ask for a quote.