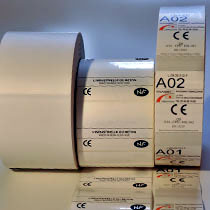 Tear-proof labels
These labels will meet your needs if they are going to be sorely tested or if they must be easily removed. The safety of your products is at the heart of Interfas' preoccupations and we will provide many references which material will prevent any risk of tearing. Be ready against theft and goods loss.
Concrete labels
These labels are strong and lasting. The print quality of colours is exceptional and is perfect for long-term outdoor storage. These adhesive or non-adhesive labels are very strong and ensure effective fixing on humid or even sandy concrete.
Extra-strong gluing labels
These labels must last for long periods and be resistant to cleaning products and high pressure... For you, Interfas conceived strong labels which adhesive masses ensure extra-strong gluing on complex surfaces such as rusty metal.
Wood labels
These labels must stick to wood without degrading it and vice versa, even in harsh conditions: UV rays, rain, wind… Interfas guarantees effective labelling solutions. Identify your wooden products with a user-friendly label. Whether you need blank labels or variable data labels, traceless or extra-strong glue, Interfas will meet your requirements.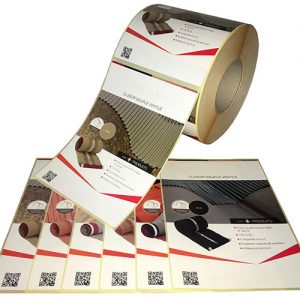 Marketing labels
These value-creating labels will be used to catch consumers' eyes and communicate information to them. Monochromic or four-coloured labels, adhesive or not, for small or large amounts, Interfas' labels have seduced the most famous DIY stores.